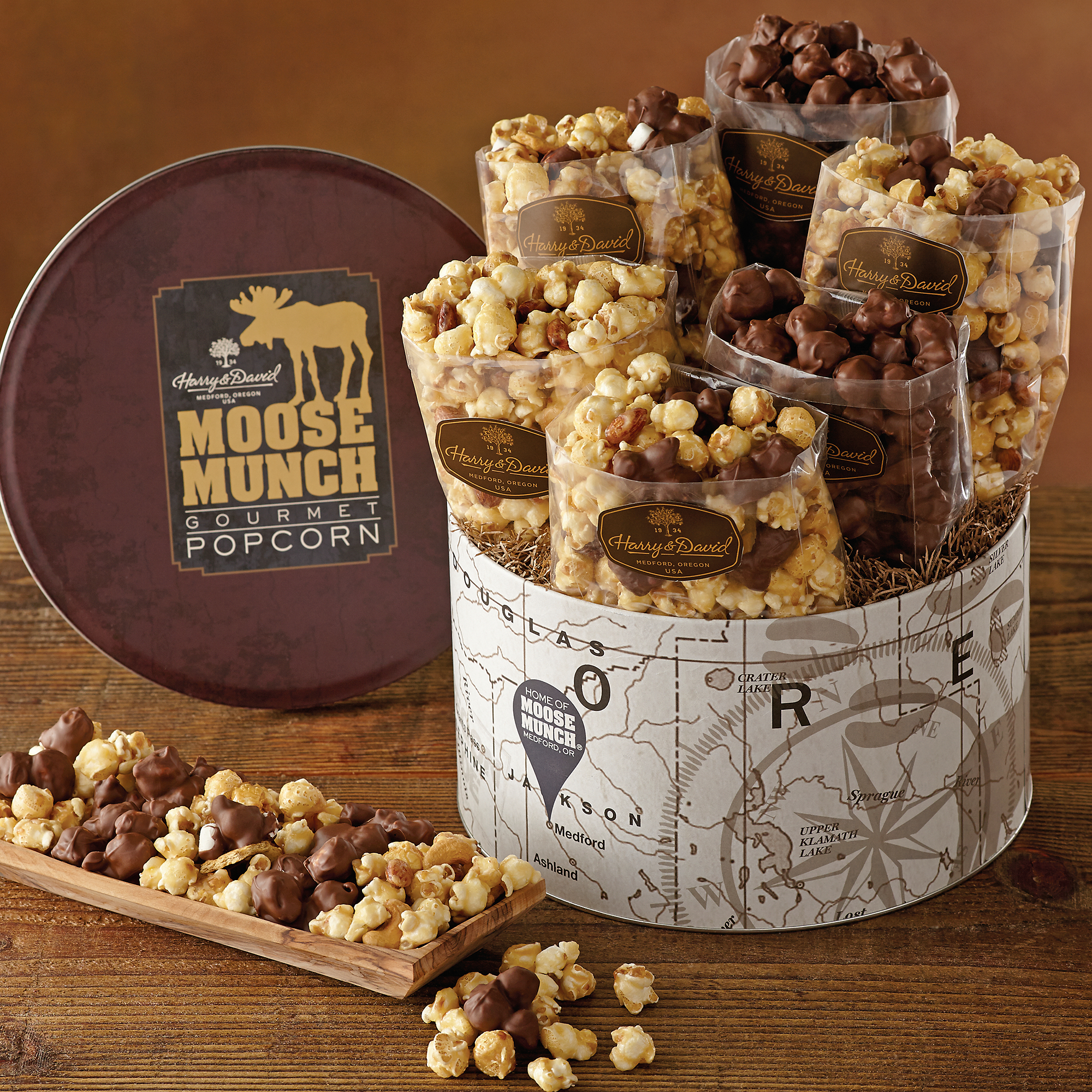 I found a bag of this Moose Munch which is basically chocolate and caramel covered popcorn mixed together with almond nuts inside. This popcorn is very good and tastes amazing. One thing is that there is too much chocolate and you can not really taste the popcorn part of it. The caramel part of this is really good though. It is not too sweet but just sweet enough and it lasts a long time. Even after you are done chewing it, you can still taste the caramel. As for the chocolate, it is dark chocolate but it over powers the popcorn and it is too sweet. Also there is a lot more caramel and not a whole lot of chocolate covered popcorn. There are also a few almonds thrown in there that are covered in chocolate. I the end this was a good bag of popcorn. you can like four bags of these from the website for around 35 dollars for four bags. I was not a great big fan of this and probably would not buy it again because it is just chocolate and caramel covered popcorn. :
http://www.harryanddavid.com/h/chocolates-sweets-candy/moose-munch-gourmet-popcorn#:s=best:p=1
Let me know what you think of this popcorn.
Leave a comment down bellow what you think or go to my Facebook and my Twitter and leave a message or comment or tweet.
https://www.facebook.com/tommysblog676/
,
https://twitter.com/TLallemand1
(@TLallemand1) Also follow me on Twitter to get up dates on when my next post will be up. Thank you for the support and let me know what you guys would like to see on my blog next. Don't forget about my other posts and check them out.
If you would be interested in getting to know me a little more the check out my "About Me" post:
http://lallemandblog.blogspot.com/2015/11/my-bio.html
. I do reviews, interviews, and posts like this from time to time.