Today I am going to tell you a little bit about the website Zazzle. On this website, you can get a whole lot of different items from key chains to shirts and hoodies. You can also get dresses, mugs, cards and more. When you first click on the website there are tabs at the top of the page and then you can navigate easily to what you are looking for. When I say that there is a lot of stuff you can get, I mean there is a lot of stuff.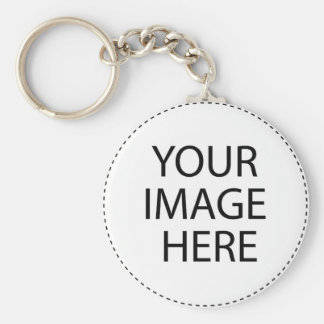 Okay, so I bought a key chain for my mother for Christmas and I was able to pick a shape and put my own picture on it. You can also put text on it also. When I got this, I was not expecting it to be an exact replica of what I put on the website. Even though the picture was so small, it was still as clear as what it was on the website picture. I put a picture of my family on there and you could see everyone's faces as clear as the day the picture was taken. See and putting the picture on there was very easy and it was easy to navigate. By that I mean, it was as easy as pressing a button which is exactly what I had to do. Then you adjust the size of the image and you are done! Simple and easy.
The prices of the items are very affordable depending on what you buy. The key chain I bought was only 4 or 5 dollars. They have an option where you can choose the gift prices and they are under $50, under $100 and under $20. If want to get your family member something nice for the holidays or just as a random gift then I highly recommend using this website. You can even get stuff for your pets! It is awesome and easy to use.
http://www.zazzle.com/shop
(They also have discount codes to help you save even more money.)
If you are into subscription boxes or if you are looking for gluten free food that is good, read about Send Me Gluten Free. They send people gluten free snacks. Every month you can get new gluten free snacks at your door step. I am doing a giveaway on this post to a Send Me Gluten Free subscription box:
http://lallemandblog.blogspot.com/2015/12/send-me-gluten-free-december-2015.html
Read the review to find out how to win one for yourself. There is also a
Minechest. They are a monthly subscription box that sends Minecraft related items to your door every month. I know, awesome right?!! So yea, click here:
http://www.minechest.com/#_l_21
and go check out all the cool stuff they have in the Minechest.
As always if you enjoyed then make sure to follow me on Facebook and Twitter by clicking the links: https://www.facebook.com/tommysblog676 , https://twitter.com/TLallemand1 for information on next post. You can also comment on Facebook and/or Twitter. You can also comment down below, but let me know what you guys think of my reviews and interviews.
Email me at
tommysblog17@gmail.com
for ideas and if you want to send me anything or wanna say hi. Give me some ideas on what to review next and I am always open to reviewing something you guys have and want to get out there.
Use the link below to get some NoScope Gaming glasses. If your eyes start to hurt when looking at a screen to long, these can help you with that. They make it to where your eyes don't hurt when looking at a TV or computer screen. Plus when you wear these, you look pretty fool. Most of the pro gamers use them. https://www.noscopeglasses.com/gaming-glasses?tracking=tlallemand_212